Thursday, 24 January 2013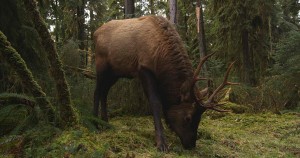 Roosevelt Elks, Salmons, Black bears, Sea lions… they sound a bit different than the wildlife in the Everglades, don't they?…
Indeed I am bit off the tropics, but still in a very humid place, in the rainforests of the Pacific Northwest helping a good colleague in his wildlife film project about the Olympic National Park.
We had amazingly nice weather during last week and apparently more amazing luck with the North American River Otters.

On the very first day on location we came across one of these shy animals feeding on a large salmon.
God knows how he got that big fish which was almost twice the size of the otter…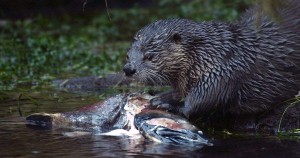 Anyway his pals turned up too, there were four of them playing and swimming around us. They were very relaxed and surprisingly close to us (sometimes only 1 meter / 3 feet away!!) and they constantly kept returning to the salmon carcass.
We got some really nice footage!
They were still around the next day but then, when we got prepared some sophisticated shots with my new toy with the Polecam, well,  they just didn't turn up anymore.
Typical…


So at least I could practice a lot with the Polecam, but only imagining there is an otter swimming in front of the camera.
Still, it's a nice creek, isn't it?
Well, it's always very hard to give up and move on so we still kept on waiting for two more days… but nothing.  Nice, long hours on a slope overviewing the creek, part of wildlife filmmaking.  But it seems they must have fed themselves fully and weren't too interested anymore to act a bit more for a NatGeo wildlife show…
Can't blame them.
More photos about this shoot in my public FB photo album.