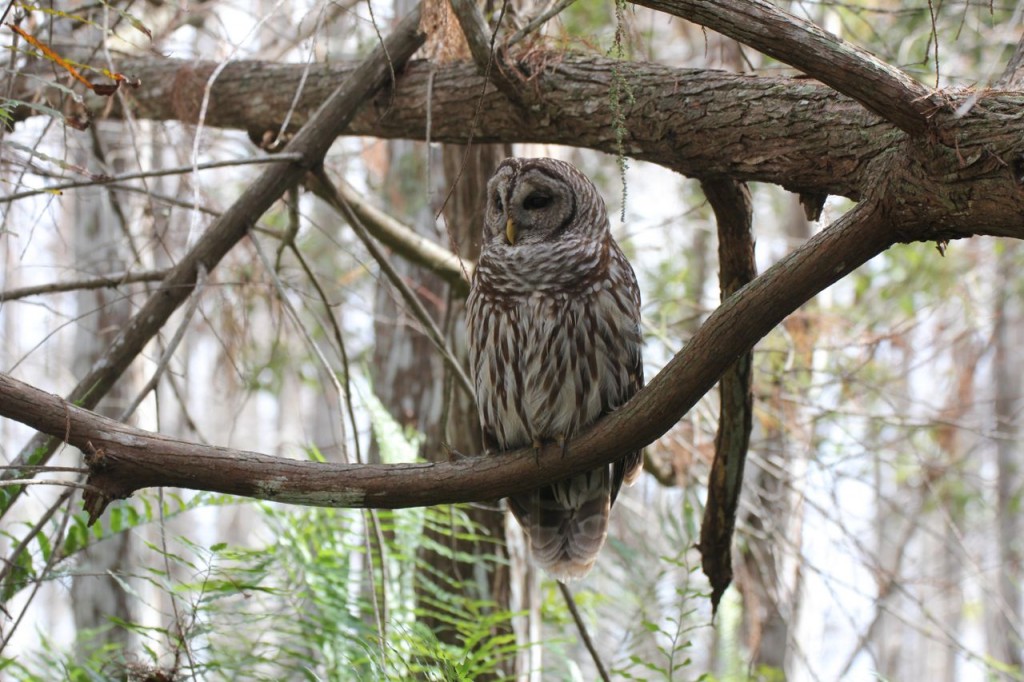 An owl that eats crayfish and even wades in water if needed?!
And here in the Everglades?!

Wow, I need to film this creature! Show me somebody who doesn't like owls, especially the lovely chicks?
So I decided to give a little side role to this strange bird species in the story. Specially that they live in the same cypress dome that our main character, the alligator mother calls home as well.
Only that we had to find them…
Well, with Garl it was not difficult at all! It sounded that he and these owls really knew each other on a kind of personal level, only that I had to be introduced too. I truly hoped the feathery guys were going to like me too…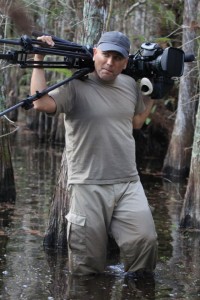 As we entered into the cypress dome and started to wade in the cool water a strange loud voice filled up the air. Sounded like monkeys in the jungle but in fact it's the sound of the Barred owl. Hair-rasingly beautiful.
So, they are here!
And we found them on the same place where they always used to be according to Garl.
I like reliable animals (and men, though quite rare species in these days), makes the life of a natural history filmmaker so much easier.
Even,  I could get to them so close that I felt I could almost touch them! What a cool shot when you see yourself in the eye of a wild animal!
Quite unusual, but these winged folks really seemed to know Garl pretty well and finally it also seemed they trusted not only him but his pal who carried that strange thing on his shoulder.